Get in the Game!
On February 28, 2023 Town Council approved the Master Plan for Wild Wing Park. The proposed masterplan is a result of collaboration between Town Staff, the Town Council, the PROST Committee and the Town's Residents.
The first Public Outreach took place at the Town Center, in March of 2022. With 52 participants, this Open House consisted of Programming Boards, illustrating different Playground configurations, Young Adult/Adult Use areas, Court and Field combinations, Special Use areas and Site Structures. In addition, a companion online poll was distributed, with 179 respondents. Staff broke out the results into a Top Tier, Middle Tier and Lower Tier amenities.
Tier 1 Amenities
Pickle Ball Courts
Community Garden
Sand Volleyball Courts
Basketball Courts
Dog Park
Picnic Shelters
Food Truck Court
Tier 2 Amenities
Tennis Courts
Skate Park
Ninja Obstacle Course
Adventure Playground
Multisport Court
Play Structures
Zip Line
Adult Fitness Court
Baseball Field
Tier 3 Amenities
Bocce Ball Courts
Cornhole Courts
BMX Pump Track
Swings
Sand Play Area
Chess Tables
Horseshoe Pits
Town Staff used this information to create (4) Wild Wing Concept Plans, illustrating high level concepts of park amenity items, amenity locations and rough circulation patterns through the park spaces. These concepts were then shared with the Town Council and the PROST Committee for further feedback and plan development. After having to cancel the planned open house due to weather, an online survey was created to solicit public feedback on the 4 concept plans. Just over 300 people participated in our online survey.

The final programming for the Master Plan includes a dog park, community garden, 4 pickle ball courts, 2 tennis courts, 1 basketball court and 1 sand volleyball court, a large adaptive playground, restrooms, a pavilion, a food truck area, and a skatepark. Additionally all of the typical park amenities such as benches, trash cans, picnic tables, landscape and irrigation would be included as well.


The Master Plan is organized to preserve the existing soccer fields and buffer to the existing neighbors as much as possible. The dog park runs along the northern boundary and is split into a small dog area and a large dog area, with the large dog area designed to have a long run for playing fetch with larger dogs. The active court area, tennis, pickleball, basketball and sand volleyball are all located in the northeast corner of the site, to move those active areas as far away from the existing residences as possible. The community garden is located in the north west corner of the site, and will be served by a potable water connection from the restroom building. The adaptive playground, restroom building, pavilion and plaza form the center of the park, and are flanked by the Food Truck area to the east, adjacent to the parking lot. Parking lot improvements are proposed to the existing gravel parking lot, and expansion along the northern edge of the park. The proposed skate park is located just south of the existing parking lot, in an area that can be buffered with landscape to the existing residents and has high visibility from a safety and monitoring perspective. Small seating areas and spaces to view the existing fields will be incorporated into the loop trails that surround the south portion of the site, and will be interspersed into the rest of the park.

Currently Town Staff is preparing to begin phase 1 design.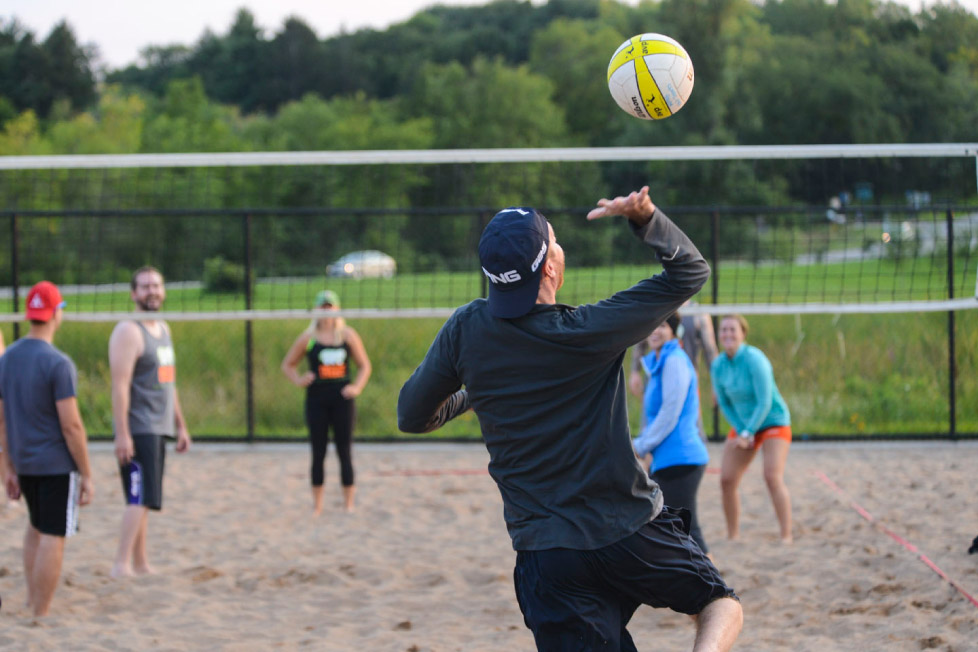 Overview
Address: 2221 South Larimer County Road 1 (Colorado Blvd/Weld County Road 13)
Hours: Dawn until Dusk
Field Reservations: We do not currently permit field reservations.
Wildwing Park Details
Large multi-use fields
Connecting trails
The park is open from dawn until dusk
Camping overnight or overnight parking of a recreational vehicle is prohibited.
Littering is prohibited.
Using any amplified sound system is prohibited without a special event permit issued by the Town of Timnath.
Discharging of fireworks or operating launch model rockets or other devices which may have an explosive charge is prohibited.
Conducting any private enterprise without the prior written approval of the Town is prohibited.
All pets must be on a leash at all times and owners must clean up after pets.
Loitering, soliciting, vending, or advertising is prohibited unless part of a permitted event.
Fires are prohibited.
No glass containers are allowed.
No selling, serving, dispensing, possessing, or consuming any alcoholic beverages except with a Town approved liquor license.
No selling, serving, dispensing, or use of marijuana, or any other drugs.
Use of vehicles outside of designated areas is prohibited.
Destroying, cutting down, vandalizing, or defacing rocks, trees, shrubs, buildings, signs, equipment fences, or any other features of the natural or built environment is prohibited.
When the fields have been reserved, that organization shall have access and priority to the use of the facility.
The use of golf clubs is prohibited.