Shop with a Cop
November 7, 2023

The Timnath Police Department and the Town of Timnath have partnered again with Walmart for the 7th Annual Shop with a Cop on December 9!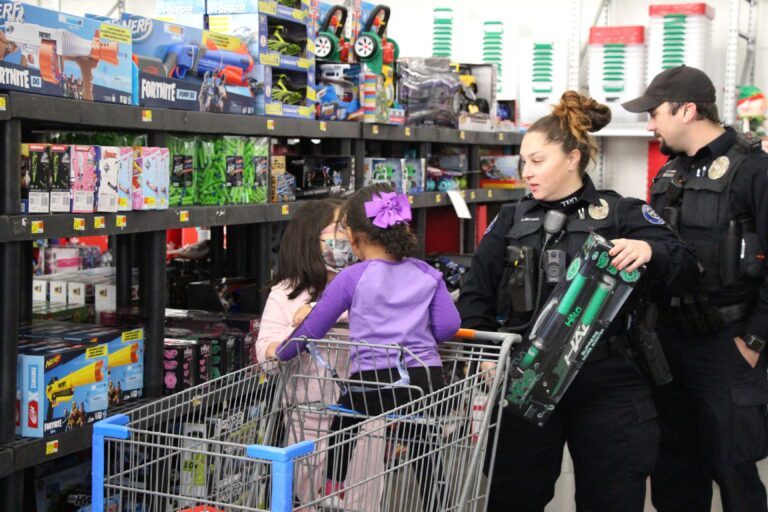 How does Shop with a Cop work?
Selected families in need will be invited to participate in this fun experience. The children will get to shop at Walmart with a Timnath Police Officer. They can choose a gift for their siblings, one for themselves, and one for their parents. The parents are also given gift cards to buy food, gifts for the children, clothes, and home necessities. Breakfast is provided to the families before the shopping begins. Of course, Santa Claus will make an appearance and take pictures.
How can you help?
If you would like to donate to this wonderful cause, please contact Sgt. Wynkoop, Sgt. Rarity, or Sarah Waggoner at 970-224-3211. Make Checks payable to Walmart. The event will take place on December 9 at Timnath Walmart. The Timnath Police Department thanks all who have donated in years past to make Shop with a Cop a successful event. All the families are always very thankful to our community for their support and generous gifts.