Christmas Cheer, Timnath-Style: Shop with a Cop
January 19, 2022
"Shop with a Cop" events are found all over the country these days, but Timnath takes it to a whole new level. Every December, usually on the second weekend of the month, officers and civilians alike gather at Walmart to make Christmas possible for families in need.
While resident volunteers wrap gifts at stations, officers help children navigate the store to find the perfect gift for their parents and siblings. Subway generously donates breakfast for everyone involved, and Starbucks provides free coffee and hot chocolate. The highlight of the day is meeting Santa at the Garden Center, where families have a chance to also open several of their gifts. "What's neat about this is that it's not just about shopping," explains Sergeant Wynkoop, who helped create the current program. "Originally it was about buying stuff for Christmas – now it's about making sure they have enough food and basic resources.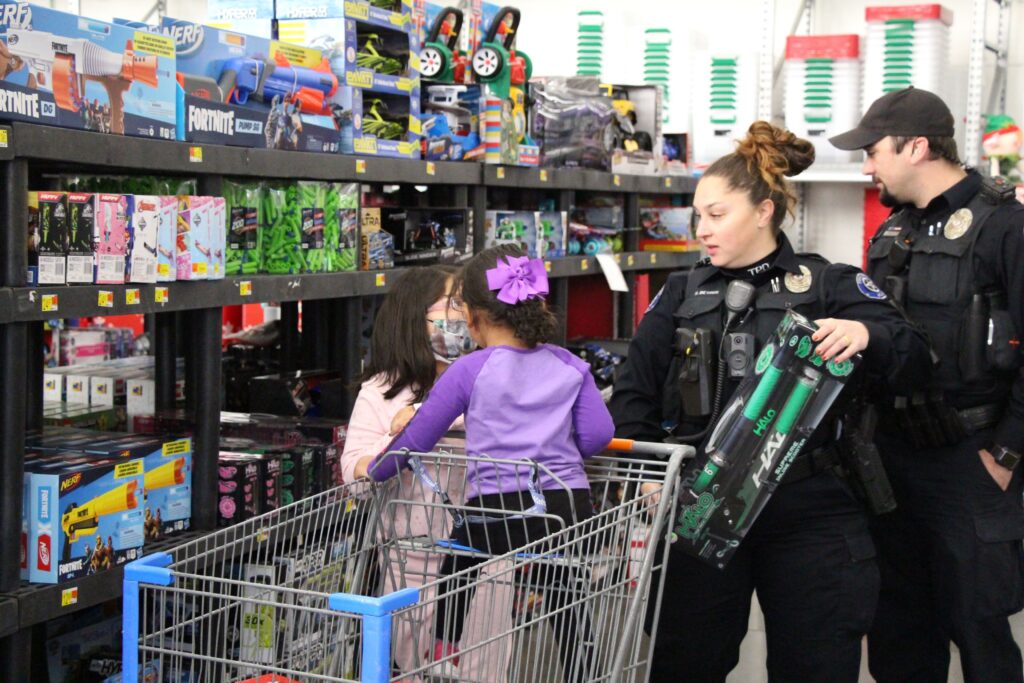 We are able to really build rapport with these kids and use leftover donation money to keep up with the families and their needs the rest of the year." Sergeant Wynkoop is the main representative for the police department, while Sarah Waggoner, who works for the Town, is the de facto organizer for the event. Wynkoop and Waggoner don't have official titles – their roles have evolved over the years as they've worked together to make sure the neediest families in the area are able to celebrate Christmas.
Both of them report that the level of participation from the community has been incredible. "I think the generosity, even with COVID, of the community members and the families is overwhelming," says Waggoner. "Where we live in northern Colorado, most of us are so blessed and we have what we need — but there are so many people who don't have that. If you can be helping people out, you need to be helping people out." But it's not just the Shop with a Cop volunteers who are generous.
Wynkoop and Waggoner have observed, first-hand, children who are more focused on what they will spend and give to their families than they are on what they will get themselves. "That's what Christmas is about," says Wynkoop. "It's about giving."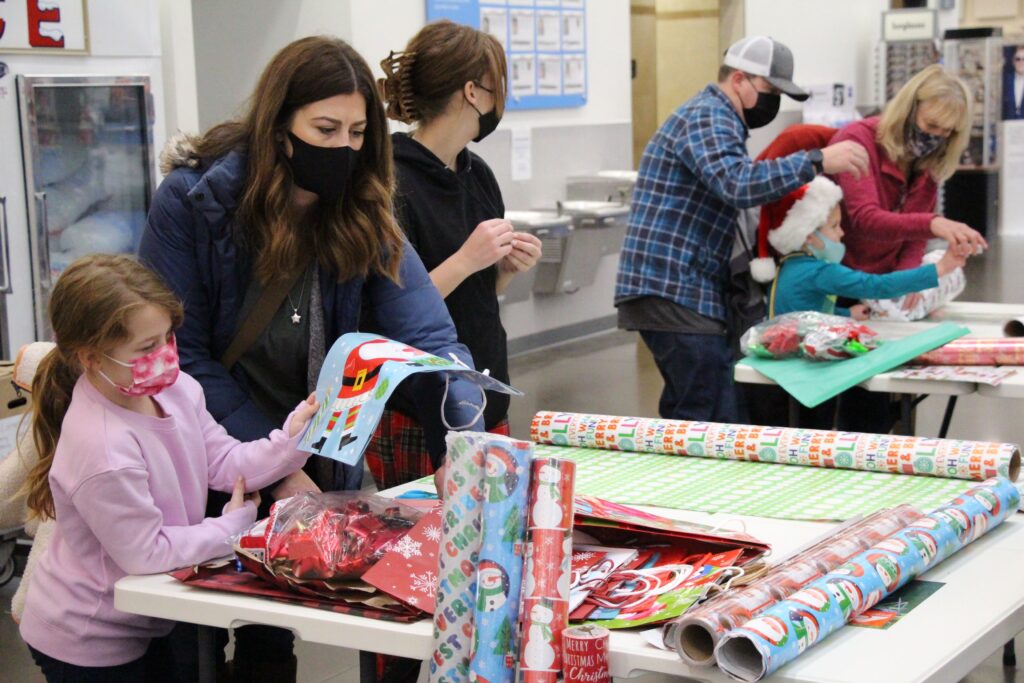 Residents of Timnath who would like to participate in next year's event can make a huge difference by making a donation, or coming to Walmart on the day of the event to help wrap gifts. It's a heartfelt experience that participants remember forever, whether on the giving or the receiving end.